Discover recruiters from people2people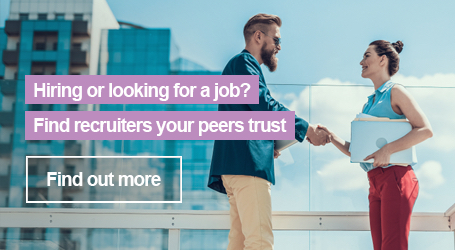 Net Promoter Score
of reviewers recommend
people2people
people2people
Identify potential today to build the careers and businesses of tomorrow





Locations: Adelaide, Auckland, Brisbane, Melbourne, Parramatta, Perth, Sydney & Wellington
Net Promoter Score
of reviewers recommend
people2people
people2people's Ratings
97.25%
Overall Talentwolf Score
About
Established in February 2005, people2people is a wholly owned award-winning Australian recruitment agency with people at heart.

We base our candidate and client relationships on longevity and long-term goals: 40% of our staff has been working with us for more than five years, and our Net Promoter Scores for candidates and clients are over 80%.

We understand even global businesses need to operate at a local level. In the highly competitive labour market, our specialised teams achieve exceptional results through tailored services to meet your unique market conditions, and invest time in getting to know our clients' business and goals. We hire quality talent, fast!

Professional relationships are the central tenet of a successful business. Our consultants become highly effective extensions of our clients business and play an integral role in the career development of our quality candidates.

Why choose people2people
REACH
- Market-leading sourcing strategies, including via online and social media channels, video advertising and through our proactively developed networks,
- Access to a large database of skilled and qualified candidates, with which we proactively engage,
- Having access to two thirds of the Australian workforce via SEEK and Indeed Databases,
- Targeted search and selection,
- A broad Australian and international network of consistent high-quality referrals
 
EXPERIENCE
- Specialised consultants with successful industry track records,
- In depth knowledge and understanding of specialist markets,
- Experience recruiting for Blue chip, ASX Listed, boutique, not for profit, government, medium and large sized enterprises,
- Awarded Recruitment International's Growth Company of the Year 2016, 2018, 2019 and Candidate Care and Innovation Awards in 2020

PROCESS
- Best practice recruitment methodology utilized,
- Consultative approach taken to ensure expectations are exceeded,
- Adherence to our core values of strength, teamwork, respect, integrity, drive and enterprise (STRIDE)