Discover recruiters around you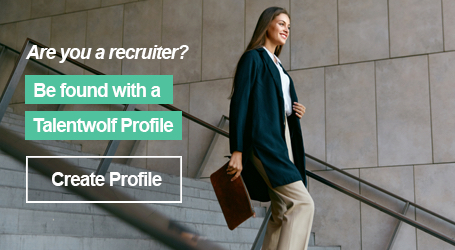 About
I started out as a hairdresser, progressing into an educator role supporting industry professionals across South Australia.

After taking a career break to travel around the US, I returned home, went back to my old profession, but realised it just wasn't me anymore.

I took the leap into recruitment, specialising in supply chain and rose up the ranks in internal and agency positions.

The shift from liking to loving what I do happened when I was introduced to an amazing brand called People2People.

Their leadership team, drive, focus on learning and development, culture, amazing growth and their belief in me has taken me way beyond what I could have imagined.

I get an immense joy from coaching, developing and caring about the success of others. I'm also a sucker for solving problems; clients tell me it's one of my big differentiators.

The opportunity to drive the expansion of the P2P brand while supporting the wonderful people of Adelaide was one too good to miss.

Recruitment Specializations
What is Talentwolf?

Contact the recruiter

Find a Job or Hire Staff
Leave a Review
What does a good message look like?
Tip #1
Try to be as specific as possible with your message to the recruiter, such as what you are looking for in your next role or what kind of talent are you looking to hire for your company.
Your feedback really helps other peers!
Do you want to edit the review or quickly get in touch with other recruiters?
There are just a few steps left to create your profile!
Peta was extremely professional, communication was great, had a great understanding of what we required. Even though we didn't end up using people2people in this instance, due to the way Peta presented the company and herself, I will use people2people to fill our next vacancy.
How do I know Peta:
I have met with this consultant
Discover recruiters around you asdsad