Discover recruiters around you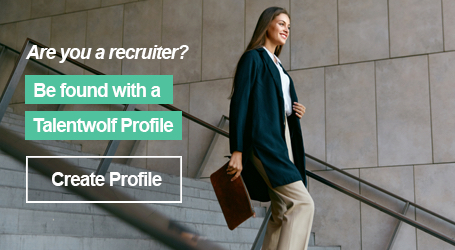 About
Krystal graduated from Latrobe University with a Bachelor of Education and Graduate Certificate in Human Resource Management. During and after her studies, Krystal worked in a customer service & sales role for 5 years and progressed into a management role for a further 2 years. She joined people2people in March 2019 as a specialist recruitment consultant, focusing on Legal Support and Human Resources. Krystal prides herself on working with you to ensure a great fit, one that works for both the client and candidate for long term success.
Recruitment Specializations
What is Talentwolf?

Contact the recruiter

Find a Job or Hire Staff
Leave a Review
What does a good message look like?
Tip #1
Try to be as specific as possible with your message to the recruiter, such as what you are looking for in your next role or what kind of talent are you looking to hire for your company.
Your feedback really helps other peers!
Do you want to edit the review or quickly get in touch with other recruiters?
There are just a few steps left to create your profile!
Discover recruiters around you asdsad