Discover recruiters around you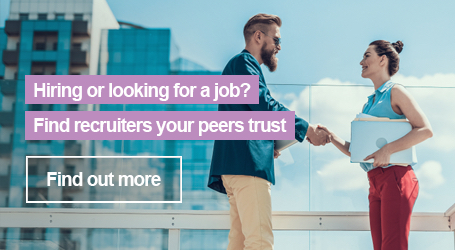 About
Before settling in Australia Christopher spent his youth moving from country to country however originally from the UK. This familiarity of experiencing various cultures and meeting multitudes of people is what sparked a drive to work in recruitment. Once graduating from UTS in 2017, consulting was a passion that needed to be followed. Christopher has since joined the accounting & finance temp team in 2017, located in the Sydney CBD office.
What is Talentwolf?

Contact the recruiter

Find a Job or Hire Staff
Leave a Review
What does a good message look like?
Tip #1
Try to be as specific as possible with your message to the recruiter, such as what you are looking for in your next role or what kind of talent are you looking to hire for your company.
Your feedback really helps other peers!
Do you want to edit the review or quickly get in touch with other recruiters?
There are just a few steps left to create your profile!
Christopher communicates excellently and is very effective. His knowledge and customer service are outstanding. Chris has helped me source 3 hires in the last 4 years, and I would not hesitate to use him again. He is also well supported by a great team.
How do I know Christopher:
This consultant assisted me with filling a vacancy
Discover recruiters around you asdsad