Discover recruiters around you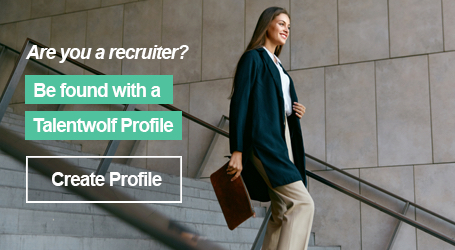 About
After building a solid foundation in customer service I searched out a new career in recruitment. The skills I have gained from my previous career have helped me strive to offer a positive experience and exceptional customer service to all candidates and clients. Working closely with people2people's specialist temporary and contract team I specialise in placing business support talent at very short notice (even in as little as a few hours!). I can secure you your next job quickly and offer an effortless and stress free solution when you are searching for alternate employment. Should you be available for work or indeed thinking about your next move, please do reach out. I would love to hear from you.

Maddy Laing
07392941166
maddy.laing@people2people.co.uk
What is Talentwolf?

Contact the recruiter

Find a Job or Hire Staff
Leave a Review
What does a good message look like?
Tip #1
Try to be as specific as possible with your message to the recruiter, such as what you are looking for in your next role or what kind of talent are you looking to hire for your company.
Your feedback really helps other peers!
Do you want to edit the review or quickly get in touch with other recruiters?
There are just a few steps left to create your profile!
Maddy provided a professional, friendly and comfortable approach in my interview. She was easy to talk to and was overall a great experience. I would definitely recommend People2people.
How do I know Maddy:
This consultant assisted me with filling a vacancy
Maddy Laing's Reply
Thankyou for your kind words Talicia, good luck with your future job opportunities!
Discover recruiters around you asdsad