Discover recruiters around you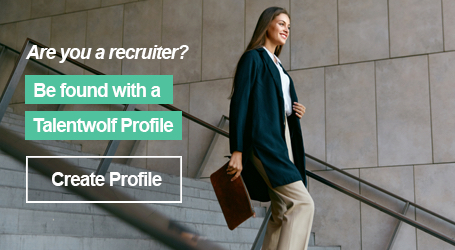 James's Ratings
100%
Overall Talentwolf Score
100%
Hiring Effectiveness
About
Building on a professional and international sporting career, I moved into the recruitment industry in Sydney at people2people, joining the Specialist Accounting team.

My sporting background includes representing England in international competitions for over 6 years and a full-time scholarship at a Premier League Academy after a 10-year association.

Now I'm drawing upon these experiences in the corporate world to place successful talent across the Sydney market.
What is Talentwolf?

Contact the recruiter

Find a Job or Hire Staff
Leave a Review
What does a good message look like?
Tip #1
Try to be as specific as possible with your message to the recruiter, such as what you are looking for in your next role or what kind of talent are you looking to hire for your company.
Your feedback really helps other peers!
Do you want to edit the review or quickly get in touch with other recruiters?
There are just a few steps left to create your profile!
James was a pleasure to work with. He was very professional in his approach and kept me updated during the recruitment process and provided prompt feedback following the interview. I look forward to working with James again
How do I know James:
I applied for a role with this consultant
James communication skills and service levels are second to none, not only during the recruitment/interviewing process but he also regularly kept in touch with me whilst I wasn't actively looking for roles. I have since used his recruitment services as a Client his efficiency and determination to find the right candidates has proven well.
How do I know James:
I applied for a role with this consultant
Discover recruiters around you asdsad