Discover recruiters around you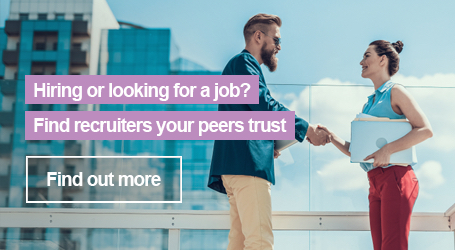 About
I've only ever worked at two recruitment agencies. Loyalty and feeling secure are important to me.

As for people2people; well, they're like my family.

I've never stopped loving recruiting and the buzz it gives me.

The candidates I've placed in junior support roles back in the early days of my career are now financial controllers who rely on me for their temps. I'm proud to be a part of this life cycle.

I treat my clients and candidates well. Relationships and commitment have been the key to my success.

It's simple; whenever they call, I answer the phone. I'm reliable, energetic, and deliver results, fast.

Once, a long-standing client didn't hear back from me for a few hours. His conclusion: I must have gone on an overseas holiday!

I'm now growing a team focused on billing high and being happy.

Oh, and something you might not know about me; I'm an absolute sucker for being healthy and keeping fit.

Please get in touch.

bianca.luck@people2people.com.au
(02) 8270 9725
LinkedIn: https://www.linkedin.com/in/biancaluck/
twitter: p2pBianca
instagram: p2pBianca 
Read my favourite placement story!
So many great placements, hard to pick just one. I get a huge amount of pleasure building teams and by developing relationships into exclusive partnerships, where a client wouldn't dream of engaging another agent and when he or she wholly and solely trusts me to go and hunt and gather. Repeat business makes me happy and fuels my belly to work ten times harder and faster to fill a role. Exclusive roles like these are prioritised so the great customer experience is maintained.

One of first clients back in 1997 was a large shipping company where I recruited over 300 temps for them. I've nurtured this relationship for 23 years and still have temps with this business and still recruit for their ex-CFO and ex-HR Manager who are now working for other companies. I also have been responsible for building teams as a result of a major restructure for large FMGC business, where I recruited approximately 30 people for the company. I also recruit exclusively for an IT business and have placed 60 people with the business in 7 years since I have been on the account. Before I worked on this account, they used a handful of other recruiters and had a lot of turnover. I'm very happy to say that today they don't have either.

Tools and software I recruit for
Awards and Achievements
people2people Client Service Award Winner 2019
people2people Million Dollar Biller Club 2019
Chandler Macleod Top Revenue Generating Consultant in 2003 2004 2005 2006 and 2007
Recruitment Specializations
What is Talentwolf?

Contact the recruiter

Find a Job or Hire Staff
Leave a Review
What does a good message look like?
Tip #1
Try to be as specific as possible with your message to the recruiter, such as what you are looking for in your next role or what kind of talent are you looking to hire for your company.
Your feedback really helps other peers!
Do you want to edit the review or quickly get in touch with other recruiters?
There are just a few steps left to create your profile!
Bianca has helped our business fill vacancies over many years. She has built strong working relationships with me and our hiring managers. Her approach is consultative and personable which suits our business to the tee.
How do I know Bianca:
This consultant assisted me with filling a vacancy
My company has a long relationship with Bianca since 1997. She knows our company well and fills in any vacancy in a professional, efficient and quick way. Most of the temp roles are converted into permanent role as they are fit to our company. We are very pleased to have her being our recruitment consultant.
How do I know Bianca:
This consultant assisted me with filling a vacancy
Discover recruiters around you asdsad