Discover recruiters around you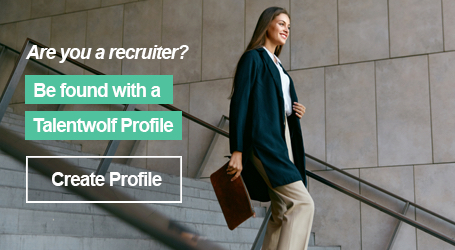 About
I am a highly dedicated, self driven and a resilient professional which I really pride myself on. My word is my word and you can always expect me to go above and beyond to really drive a retainable result. With 10 years experience in the Customer Service, Supply Chain and Retail industry, I decided to take my passion for individual and business growth and development and apply it to the people2people way in recruitment.

Over the 10 years, the teams and business' I have associated with have had proven development within their teams, forecasted any changes to the business and have been proactive in identifying the right people and steps to take to have positive results. Together, we have achieved outstanding financial results, broken records, set new targets ahead of time, all whilst keeping an excellent customer and stakeholder experience at the forefront.

My passion for identifying skills within individuals and really helping them find their own space to encourage growth and development, has been my greatest motivator to the success of my own career thus far. You can always expect me to take the time in getting to know you and your business and coming up with a strategy that will help you get the results you have been looking for. With the right mentors around me, my own career has seen great success, therefore allowing me to see what sets individuals apart when striving for success.

Since joining people2people, I have been dedicating my focus on matching the best Supply Chain and Operations talent with the right opportunity through lots of networking. Understanding the supply chain and operations industry through my career has given me the advantage to really identify the right qualities needed for my networks. My commitment has allowed my to work and specialise in the permeant desk for Greater Sydney.
Tools and software I recruit for
What is Talentwolf?

Contact the recruiter

Find a Job or Hire Staff
Leave a Review
What does a good message look like?
Tip #1
Try to be as specific as possible with your message to the recruiter, such as what you are looking for in your next role or what kind of talent are you looking to hire for your company.
Your feedback really helps other peers!
Do you want to edit the review or quickly get in touch with other recruiters?
There are just a few steps left to create your profile!
Farah was able to find a strong a suitable candidate in a very hot market. Though we ended up choosing another candidate, I was still very impressed at the standard and fit with so few candidates available. Her ability to set clear expectations and communicate were very valuable for our process, matching the candidates experience with our needs.
How do I know Farah:
This consultant assisted me with filling a vacancy
4 Days ago I met Farah through a college who had recommended I use her talents. Farah told me what she could do and its Friday and I have a person starting on Monday. Farah was efficient filled me with confidence and I could not be happier.
How do I know Farah:
This consultant assisted me with filling a vacancy
Discover recruiters around you asdsad