Discover recruiters around you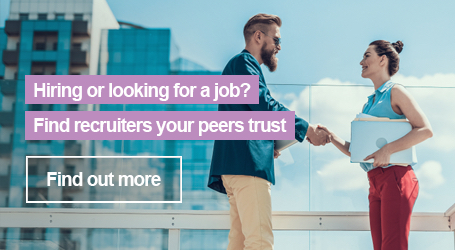 About
I love the pace of a temp desk, it's the fast pace I have become accustomed to and I wouldn't change that. My approach is honest and dedicated with customer satisfaction at the forefront. Within Business Support I recruit across some of the following areas- Customer Service, Administration, Data Entry, Reception, EA & PA, Operations, Human Resources, Project Coordination and Office Management – just to name a few.I may not send over 10 candidate options for one position but what I will send you is quality candidates who I truly believe will contribute to the growth of your organisation. I know this because I have studied the market, learnt about your organisation as well as taken the time to meet with this individual and discover things about them you can't learn from reading a CV.
It's simple really, the candidates I send are a direct reflection of the quality of the service I provide. If you are looking to grow your team, searching for new opportunities, or are looking for temporary business support staff at short notice please don't hesitate to get in touch.
Tools and software I recruit for
Recruitment Specializations
What is Talentwolf?

Contact the recruiter

Find a Job or Hire Staff
Leave a Review
What does a good message look like?
Tip #1
Try to be as specific as possible with your message to the recruiter, such as what you are looking for in your next role or what kind of talent are you looking to hire for your company.
Your feedback really helps other peers!
Do you want to edit the review or quickly get in touch with other recruiters?
There are just a few steps left to create your profile!
Kellie cares, she focuses on behavior and providing the right fit of candidates for my business. She is highly professional and looks after me and my temps Having said this, I have been provided with candidates that are not right for my business. It was evident that these candidates were interviewed by other consultants of P2P, not Kelle because they seemed to be unreliable and displayed the same poor behavours. Hopefully, I will not experience repeated instances.
How do I know Kellie:
This consultant assisted me with filling a vacancy
Discover recruiters around you asdsad