Discover recruiters around you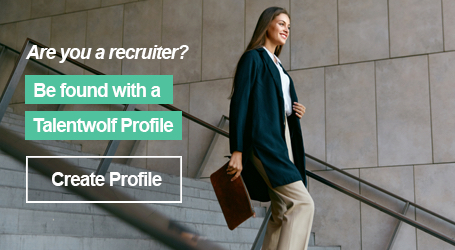 What is Talentwolf?

Contact the recruiter

Find a Job or Hire Staff
Leave a Review
What does a good message look like?
Tip #1
Try to be as specific as possible with your message to the recruiter, such as what you are looking for in your next role or what kind of talent are you looking to hire for your company.
Your feedback really helps other peers!
Do you want to edit the review or quickly get in touch with other recruiters?
There are just a few steps left to create your profile!
Our office has worked with P2P for a number of years. Phoebe is always warm and friendly, she ensures she understands our needs and requirements to fill a role- and only offers the most suitable candidates. Phoebe has been proactive, open and honest in her communication.
How do I know Phoebe:
This consultant assisted me with filling a vacancy
phoebe was incredibly helpful and professional in navigating my job search. she was very approachable and responsive, she happily answered each and every one of my ongoing questions and accommodated my job requirements and busy schedule. would 100% recommend her to a family member or friend.. she made the experience very easy and pleasant!
How do I know Phoebe:
This consultant assisted me with filling a vacancy
Discover recruiters around you asdsad