Discover recruiters around you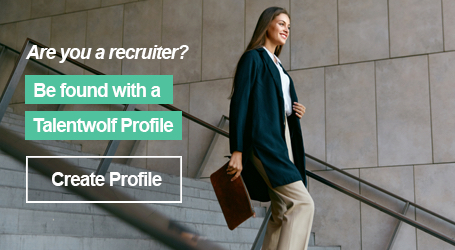 About
With my background and interest in Psychology, it is my passion to listen and dive deep into understanding your priorities to support you in achieving your goals. I pride myself in delivering first class service with speed and quality, along with solid commercial acumen and a strong focus in client and candidate care. You can expect full transparency and integrity throughout the whole process.

I specialize in Accounting, Finance and Technology with a large network and advanced resources in sourcing the best talent, assessing high performers, and prioritising their needs, along with the organisation's business goals to achieve the best outcome for all parties.

What is Talentwolf?

Contact the recruiter

Find a Job or Hire Staff
Leave a Review
What does a good message look like?
Tip #1
Try to be as specific as possible with your message to the recruiter, such as what you are looking for in your next role or what kind of talent are you looking to hire for your company.
Your feedback really helps other peers!
Do you want to edit the review or quickly get in touch with other recruiters?
There are just a few steps left to create your profile!
Discover recruiters around you asdsad