Discover recruiters around you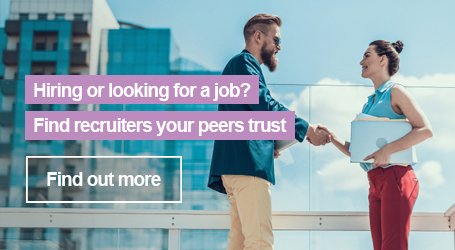 Vinnie's Ratings
97%
Overall Talentwolf Score
About
Having graduated with a Bachelors of Psychological Science, I started my career as a Recruitment Consultant in Singapore and specialized in the Banking and Finance industry for nearly 3 years. I am passionate about positively influencing someone's life whether it is big or small. Throughout my career, I have had the privilege to play a significant part in fulfilling candidates' and clients' career and business objectives as I aim to prioritize their needs and goals to achieve the perfect outcome for all parties. I have since relocated to Melbourne and joined people2people and now specialize in Accounting, Finance and Technology permanent placements.

What is Talentwolf?

Contact the recruiter

Find a Job or Hire Staff

Leave a Review
What does a good message look like?
Tip #1
Try to be as specific as possible with your message to the recruiter, such as what you are looking for in your next role or what kind of talent are you looking to hire for your company.
Your feedback really helps other peers!
Do you want to edit the review or quickly get in touch with other recruiters?
There are just a few steps left to create your profile!
As a legal tach company looking to recruit interstate with a very specific set of skills and experience being required, Vinnie was able to secure top talent for interviews leaving us spoilt for choice. Communication throughout the whole process and her deep understanding of our company culture and what drives us meant the her selected candidates not only met what we were looking for, but also meant the candidates couldn't wait to be interviewed. A truly positive experience that saw us build out a solid remote working team.
How do I know Vinnie:
This consultant assisted me with filling a vacancy
Vinnie is prompt, pro-active and enthusiastic in her engagement as I have been both a client and a candidate. Her responsive nature is re-assuring and positive. I see her progressing well in her career as her work ethics and kindness will build her a robust and viable network.
How do I know Vinnie:
I have met with this consultant
Vinnie Yeoh's Reply
Thanks Layo. I've enjoyed working with you both as a client and candidate. Your kind words are very much appreciated. Regards, Vinnie
Discover recruiters around you