Discover recruiters around you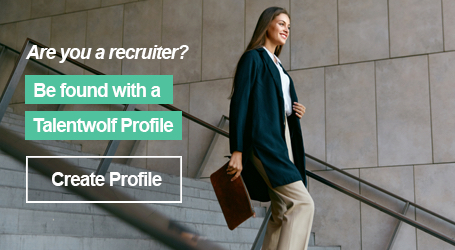 About
Having graduated with a Bachelors of Psychological Science, I started my career as a Recruitment Consultant in Singapore and specialized in the Banking and Finance industry for nearly 3 years. I am passionate about positively influencing someone's life whether it is big or small. Throughout my career, I have had the privilege to play a significant part in fulfilling candidates' and clients' career and business objectives as I aim to prioritize their needs and goals to achieve the perfect outcome for all parties. I have since relocated to Melbourne and joined people2people and now specialize in Accounting, Finance and Technology permanent placements.

What is Talentwolf?

Contact the recruiter

Find a Job or Hire Staff
Leave a Review
What does a good message look like?
Tip #1
Try to be as specific as possible with your message to the recruiter, such as what you are looking for in your next role or what kind of talent are you looking to hire for your company.
Your feedback really helps other peers!
Do you want to edit the review or quickly get in touch with other recruiters?
There are just a few steps left to create your profile!
Discover recruiters around you asdsad