Discover recruiters around you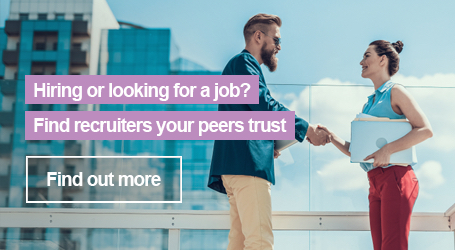 About
I'm a goal-oriented, driven and enthusiastic consult with a focus on delivering the best service to both clients and candidates.

With 5 years of experience in hospitality, people have always been my central focus and one of my main passions. So the obvious next step for me was recruitment!

Working in a fast-paced environment, helping people develop their careers, waking up with a clear purpose and goal for every day. That's why I love recruiting and I couldn't be prouder to work on the temp and contract accounting team here at people2people working alongside some of the most hard-working and driven recruiters in the industry.

If you or anyone you know are looking for your next role please send me your resume at liam.grafitti@people2people.com.au or call me on 8270 9772
What is Talentwolf?

Contact the recruiter

Find a Job or Hire Staff
Leave a Review
What does a good message look like?
Tip #1
Try to be as specific as possible with your message to the recruiter, such as what you are looking for in your next role or what kind of talent are you looking to hire for your company.
Your feedback really helps other peers!
Do you want to edit the review or quickly get in touch with other recruiters?
There are just a few steps left to create your profile!
Discover recruiters around you asdsad