Discover recruiters around you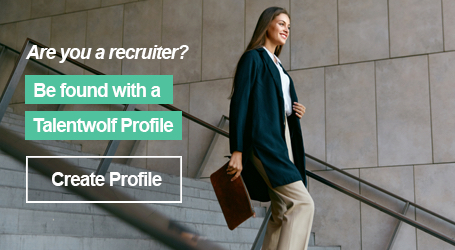 About
Jade works as part of the Perm Specialist team in the Sydney CBD. Jade started her career in recruitment in 2013 following her graduation from the University of the West of England with a BA (Hons) in English Literature / Language and Drama. Jade spent 4 years' with UK based recruitment agency initially co-managing the account of a National utility company and then moving onto a temporary office support desk. In 2015 Jade spent a year in New Zealand working as an internal recruiter within the hospitality industry.
What is Talentwolf?

Contact the recruiter

Find a Job or Hire Staff
Leave a Review
What does a good message look like?
Tip #1
Try to be as specific as possible with your message to the recruiter, such as what you are looking for in your next role or what kind of talent are you looking to hire for your company.
Your feedback really helps other peers!
Do you want to edit the review or quickly get in touch with other recruiters?
There are just a few steps left to create your profile!
Jade is really wonderful person and assisting me in my job hunt she makes sure that the candidate is throughly screened in terms of experiences and knowledge so that she gets desired job and deliver their best for the employer . So ultimately she finds better match for the position of the employer and as well for the job seeker.
How do I know Jade:
This consultant assisted me with filling a vacancy
Discover recruiters around you asdsad