Discover recruiters around you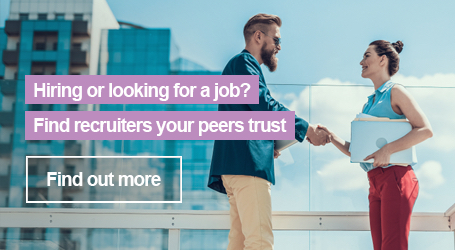 About
I am passionate about helping people by matching them with the right career opportunities. If you are considering your next career move or have a vacancy in your team then please get in touch in (02) 8270 9717.

I started my career in recruitment in 2010, working for a not-for-profit matching disadvantaged Jobseekers with suitable opportunities. In 2011, I moved across to the agency recruitment division of the business, focusing on trades & labour recruitment in the Hunter region for the construction and manufacturing sectors. I graduated from the University of Newcastle in 2014 with a Bachelor of Business, majoring in Human Resource Management.

I relocated to Sydney at the beginning of 2015 and worked in several Internal Recruitment/HR positions in the construction, maintenance, engineering and government sectors up to 2018, including having the opportunity to recruit for Australia's biggest public transport infrastructure project - the Sydney Metro Northwest Rail.

Since joining people2people at the beginning of 2018 I have been focusing on matching the best supply chain & operations talent with the right opportunity. Initially managing a temp and contract desk which I was able to grow significantly, I now specialise in permanent recruitment.
Tools and software I recruit for
Awards and Achievements
Bachelor of Business: Human Resource Management
What is Talentwolf?

Contact the recruiter

Find a Job or Hire Staff
Leave a Review
What does a good message look like?
Tip #1
Try to be as specific as possible with your message to the recruiter, such as what you are looking for in your next role or what kind of talent are you looking to hire for your company.
Your feedback really helps other peers!
Do you want to edit the review or quickly get in touch with other recruiters?
There are just a few steps left to create your profile!
Discover recruiters around you asdsad