Discover recruiters around you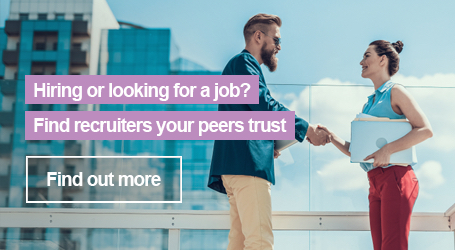 About
I am driven by a need to 'make things happen' for businesses and candidates. Helping organisations meet new workflow peaks, increase team numbers, providing urgent cover or perhaps backfill roles due to promotion… no matter what the situation, I like to be efficient and speedy but also pride myself on my personable approach.

Born and raised in Manchester, I ventured to New Zealand for a far-flung challenge 2 years ago and I haven't looked back! Specialising in temporary and contract positions, I have built an impressive network of candidates of all levels and industries across New Zealand and abroad.

The most rewarding aspect of my career is building strong and lasting relationships with clients. This enables me to know exactly which candidates would be effective, add value to their business and fit their culture.

​
Recruitment Specializations
What is Talentwolf?

Contact the recruiter

Find a Job or Hire Staff
Leave a Review
What does a good message look like?
Tip #1
Try to be as specific as possible with your message to the recruiter, such as what you are looking for in your next role or what kind of talent are you looking to hire for your company.
Your feedback really helps other peers!
Do you want to edit the review or quickly get in touch with other recruiters?
There are just a few steps left to create your profile!
Discover recruiters around you asdsad