Discover recruiters around you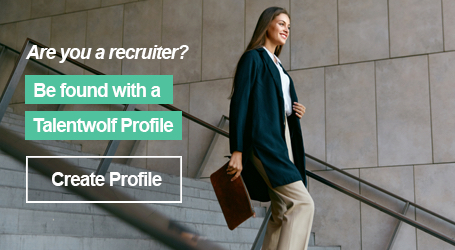 About
People-focused and customer service orientated, Kristina specialises in permanent roles in the Accounting and Finance space. After graduating from the University of Melbourne with a Bachelor of Media and Communications, Kristina enjoyed 5 years working in both marketing and recruitment.

Originally from Hobart, Tasmania, she worked in temporary recruitment and talent management of both white and blue collar roles. Kristina is passionate about creating opportunities, recognising potential, and building long-lasting relationships with her candidates and clients. Kristina is committed to matching the best candidate to the right client.
What is Talentwolf?

Contact the recruiter

Find a Job or Hire Staff
Leave a Review
What does a good message look like?
Tip #1
Try to be as specific as possible with your message to the recruiter, such as what you are looking for in your next role or what kind of talent are you looking to hire for your company.
Your feedback really helps other peers!
Do you want to edit the review or quickly get in touch with other recruiters?
There are just a few steps left to create your profile!
Kristina was an absolute pleasure to work with. She was professional and was able to provide me with great candidates in such a short timeframe. We were able to pick up a great staff member who will be starting next week
How do I know Kristina:
This consultant assisted me with filling a vacancy
Discover recruiters around you asdsad