Discover recruiters around you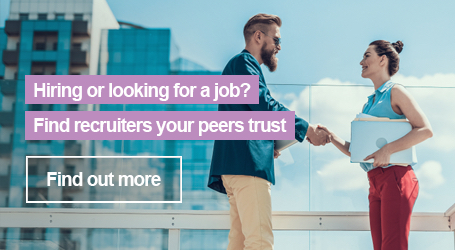 About
Jessica joined people2people in 2019. She comes from a strong administration and customer service background which assists her in being successful in her specialisation. Jessica enjoys working with businesses to support them with their administration and business support needs and gets a real kick out of every placement she fills.
Read my favourite placement story!
By far my favourite placement was a candidate who had fantastic overseas experience looking for his first break in Australia. I secured him a temporary contract at a national company where he was eventually offered a permanent position and then was promoted to Team Leader. He was so excited he got teary and told me I have changed the life of not only himself, but his entire family.

It was a very special moment.
Tools and software I recruit for
Awards and Achievements
RCSA Code of Conduct Certification
Recruitment Specializations
What is Talentwolf?

Contact the recruiter

Find a Job or Hire Staff
Leave a Review
What does a good message look like?
Tip #1
Try to be as specific as possible with your message to the recruiter, such as what you are looking for in your next role or what kind of talent are you looking to hire for your company.
Your feedback really helps other peers!
Do you want to edit the review or quickly get in touch with other recruiters?
There are just a few steps left to create your profile!
Jessica was very easy to deal with. When She came to our workplace she was always polite and friendly. She continuously kept us up to date with new candidates and then successfully placed 2 candidates with us who have fit in with our team perfectly. We couldn't be happier with how they have turned out. We will use her again in the future if required.
How do I know Jessica:
This consultant assisted me with filling a vacancy
Jessica is a delight to deal with. She provides an excellent candidate summary (which is very handy when reviewing several resumes) and she is particularly good at keeping me up to date - whether it be the status of a reference check or the availability of candidates.
How do I know Jessica:
This consultant assisted me with filling a vacancy
Jessica Bales's Reply
Thankyou for such positive feedback Kate, it's been a pleasure assisting you!
Discover recruiters around you asdsad