Discover recruiters around you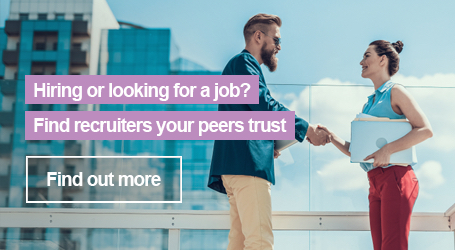 About
DIGITAL RECRUITER & SOURCER - EMPLOYER BRANDING SPECIALIST

• Management of the full recruitment process : Conduct end-to-end recruitment process , manage relations with hiring managers to identify recruiting needs and job analysis, create job descriptions, definition of the job profile and person specification, candidate sourcing, face to face and group interviews
• Organization and management of Employer Branding campaigns
• Definition and implementation of communication plans through LinkedIn
• Design, planning and implementation of Employer Branding projects on Engagement & Retention


INTERVIEW & CV COACH: You can find +150 free videos on my Youtube Channel -Michele Di Clemente- about job interviewing and resume writing. More than 5000 subscribers


E BOOK WRITER: "The resume that companies really want" (In Italian: Il Curriculum che piace alle aziende) How to write a rock solid resume. Available from the 21th of April 2017 on Amazion

Ciao! Sono Michele Di Clemente e da più di 15 anni mi occupo di Selezione del Personale & Employer Branding sia presso APL che aziende.
Dal 2012 ho creato un mio canale youtube dove ho realizzato più di 150 video per aiutare chi vuole comprendere ancora meglio le tecniche per performare al meglio in un colloquio individuale, di gruppo o scrivere un cv e una lettera di presentazione che piaccia a chi le leggerà.
Molte altre informazioni utili puoi trovarle sul mio sito https://michelediclemente.net


Read my favourite placement story!
Take a look at my contents
Write on LinkedIn
#dicletips or
click https://michelediclemente.net and my Youtube channel Michele Di Clemente
Tools and software I recruit for
Awards and Achievements
Laurea e Master in Risorse Umane
What is Talentwolf?

Contact the recruiter

Find a Job or Hire Staff
Leave a Review
What does a good message look like?
Tip #1
Try to be as specific as possible with your message to the recruiter, such as what you are looking for in your next role or what kind of talent are you looking to hire for your company.
Your feedback really helps other peers!
Do you want to edit the review or quickly get in touch with other recruiters?
There are just a few steps left to create your profile!
Ho fatto un colloquio con il dott. Di Clemente per la società presso la quale ho lavorato per 14 anni. Sono rimasto estremamente colpito dalla sua professionalità e dalle sue competenze. Un vero professionista del settore sempre in costante aggiornamento
How do I know Michele:
I applied for a role with this consultant
Discover recruiters around you asdsad