Discover recruiters around you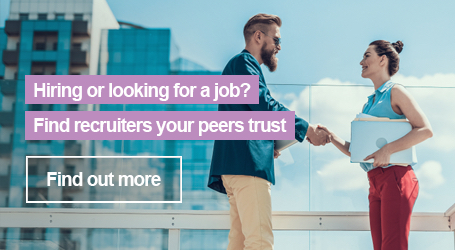 Giusi's Ratings
94.25%
Overall Talentwolf Score
About
"I will get my candidate to the final interview!" is my daily mantra.

Psychology and technology enthusiast, I found my way in Digital HR.
Tireless Recruiter and reader, I really love learning and scouting new tools and ways to make my clients' and candidates' experience easier and better.
Read my favourite placement story!
My favorite placement story is that of my first placement. I remember my first hiring: he was a young talent with little experience but with great potential. He demonstrated it during the following months of work, managing a difficult manager and tasks that did not always had a clear goal.
Tools and software I recruit for
Awards and Achievements
SHL OPQ/MQ/Verify Training Certification
What is Talentwolf?

Contact the recruiter

Find a Job or Hire Staff
Leave a Review
What does a good message look like?
Tip #1
Try to be as specific as possible with your message to the recruiter, such as what you are looking for in your next role or what kind of talent are you looking to hire for your company.
Your feedback really helps other peers!
Do you want to edit the review or quickly get in touch with other recruiters?
There are just a few steps left to create your profile!
Discover recruiters around you asdsad