Discover recruiters around you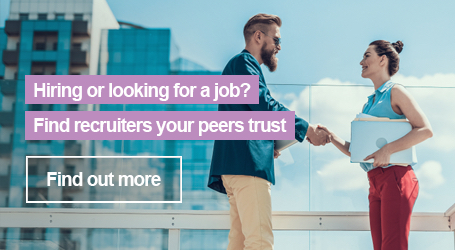 Guido's Ratings
100%
Overall Talentwolf Score
100%
Hiring Effectiveness
About
Recruiter it presso ITCube
Tools and software I recruit for
What is Talentwolf?

Contact the recruiter

Find a Job or Hire Staff
Leave a Review
What does a good message look like?
Tip #1
Try to be as specific as possible with your message to the recruiter, such as what you are looking for in your next role or what kind of talent are you looking to hire for your company.
Your feedback really helps other peers!
Do you want to edit the review or quickly get in touch with other recruiters?
There are just a few steps left to create your profile!
Guido è una professionista straordinario. Grazie ai suoi suggerimenti, sono riuscito a rendermi più visibile alle aziende e mi ha permesso di ricevere diverse proposte lavorative in breve tempo. Comprensivo affidabile e sempre disponibile,mi ha supportato nella ricerca della nuova professione. A lui un grande ringraziamento.
How do I know Guido:
This consultant assisted me with filling a vacancy
Discover recruiters around you