Discover recruiters around you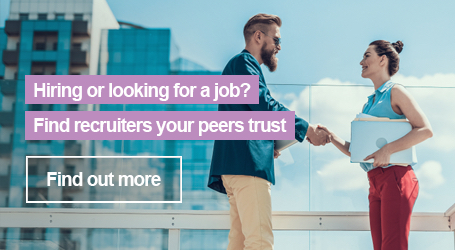 Giuseppe's Ratings
90%
Overall Talentwolf Score
About
La mia grande fortuna è che mi interessano le persone, le loro storie, i loro desideri.
Sono sempre disponibile ad un confronto e a costruire una relazione duratura col candidato.
Credo fortemente nel potere della rete e vivo il mio lavoro mettendomi al servizio di clienti e candidati.


What is Talentwolf?

Contact the recruiter

Find a Job or Hire Staff
Leave a Review
What does a good message look like?
Tip #1
Try to be as specific as possible with your message to the recruiter, such as what you are looking for in your next role or what kind of talent are you looking to hire for your company.
Your feedback really helps other peers!
Do you want to edit the review or quickly get in touch with other recruiters?
There are just a few steps left to create your profile!
Ho conosciuto Giuseppe tramite la candidatura ad un annuncio da lui gestito. Applica la sua professionalità con un giusto mix di tecnica ed empatia, mettendo a proprio agio i candidati. Sempre puntuale per ricevere riscontro per il colloquio ottenuto e disponibile alla comunicazione ed allo scambio di idee.
How do I know Giuseppe:
I applied for a role with this consultant
Non posso che esprimere il mio parere più che positivo, in poco tempo nonostante la pandemia è riuscito ad aiutarmi a trovare una posizione lavorativa molto interessante; eccezionale anche la sua piena disponibilità e gentilezza.
How do I know Giuseppe:
This consultant secured me an interview with a company
Giuseppe è un recruiter molto professionale e attento ai dettagli. Sa ascoltare perfettamente il candidato e lo mette a proprio agio affinché vengano fuori le sue skills migliori. Empatico, un vero professionista nel settore.
How do I know Giuseppe:
I have met with this consultant
Discover recruiters around you asdsad