Discover recruiters around you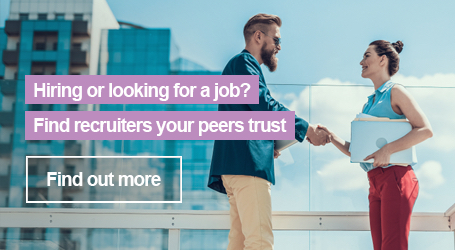 Rachel's Ratings
99%
Overall Talentwolf Score
100%
Hiring Effectiveness
What is Talentwolf?

Contact the recruiter

Find a Job or Hire Staff
Leave a Review
What does a good message look like?
Tip #1
Try to be as specific as possible with your message to the recruiter, such as what you are looking for in your next role or what kind of talent are you looking to hire for your company.
Your feedback really helps other peers!
Do you want to edit the review or quickly get in touch with other recruiters?
There are just a few steps left to create your profile!
Rachel is a genuine professional and very engaging throughout her process. I was always kept up to date and calls were returned, which is a simple but unpracticed courtesy in the market. Would always recommend her to my colleagues and contacts.
How do I know Rachel:
I applied for a role with this consultant
Rachel is an amazing professional. I took a year off work to spend time with the family and decided to use a recruitment agency to ease back into the workforce. I also wasn't quite sure what I wanted to do. I generally am very nervous about being interviewed and don't rate myself kindly but Rachel was approachable, easy to talk to and I felt comfortable and relaxed when we met up. She was extraordinarily perceptive, patient and understanding. I've had a couple of temp roles which I'm really happy with. I am truly grateful and appreciative Rachel as an expert in her field.
How do I know Rachel:
This consultant assisted me with filling a vacancy
Rachel has placed me in a few temp roles now, I trust her judgement in placing me in a well-suited role. She communicates well and gives honest feedback she is a very positive person and supportive. I would be hard pushed to find her skills and understanding in any other agency and I have previously temped with others they are not even in the same playing field!
How do I know Rachel:
I applied for a role with this consultant
Discover recruiters around you