Discover recruiters around you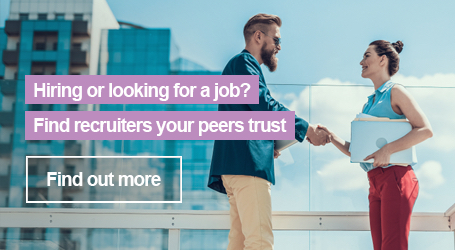 About
Since 2017 Anthony has been engaging with top legal support talent across Sydney. In such a candidate short market, Anthony prides himself on building a professional relationship with both candidates and clients to find a perfect match and outcome for the candidate and client alike.

Anthony Demarco specialises in recruiting for legal support roles such as Legal Secretaries, Paralegals, Receptionists, Marketing, HR, Office Services, Concierge and Board Room Attendants, WP Operators and Precedents.

If you are looking for your next career change or looking to hire the top talent in the market don't hesitate, get in contact with Anthony Demarco.
Tools and software I recruit for
Awards and Achievements
Para Consultant of the Year 2018
Finalist Top Biller - Temp/Contract 2019
What is Talentwolf?

Contact the recruiter

Find a Job or Hire Staff
Leave a Review
What does a good message look like?
Tip #1
Try to be as specific as possible with your message to the recruiter, such as what you are looking for in your next role or what kind of talent are you looking to hire for your company.
Your feedback really helps other peers!
Do you want to edit the review or quickly get in touch with other recruiters?
There are just a few steps left to create your profile!
Knowledgeable, resourceful, reliable and trustworthy are some of Anthony's key strengths in my observation. Rest assured if you are working with Anthony, you will be the recipient of great service. Definitely on my top list for all recruitment requirements! As a recruiter, Anthony has my highest recommendation.
How do I know Anthony:
This consultant assisted me with filling a vacancy
Discover recruiters around you asdsad