Discover recruiters around you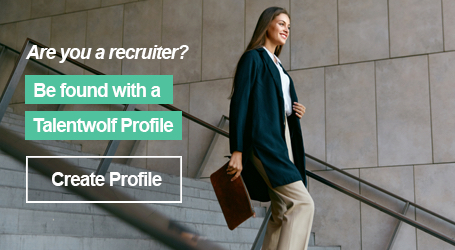 Federico's Ratings
100%
Overall Talentwolf Score
100%
Hiring Effectiveness
About
Bezzi & Mazzurana è una società di consulenza specializzata in Head Hunting e Selezione del personale sui segmenti di Specialist, Middle e Top Management. In Bezzi & Mazzurana ci occupiamo di supportare Professionals, Middle Managers e C-Levels nelle loro scelte di carriera, accompagnando i nostri clienti nell'inserimento in azienda dei migliori candidati presenti sul mercato, ponendoci come standard la massima qualità e personalizzazione. I nostri servizi di Head Hunting e Ricerca e Selezione del personale soddisfano le esigenze di ogni tipo e dimensione di clienti, dalle piccole e medie imprese alle grandi multinazionali. Grazie alla conoscenza del mercato e alla collaborazione con Head Hunter e Recruiter internazionali, forniamo il nostro servizio di Head Hunting e Ricerca e Selezione ad aziende in Italia, Austria, Germania, Francia e Inghilterra.
Recruitment Specializations
What is Talentwolf?

Contact the recruiter

Find a Job or Hire Staff
Leave a Review
What does a good message look like?
Tip #1
Try to be as specific as possible with your message to the recruiter, such as what you are looking for in your next role or what kind of talent are you looking to hire for your company.
Your feedback really helps other peers!
Do you want to edit the review or quickly get in touch with other recruiters?
There are just a few steps left to create your profile!
Discover recruiters around you