Discover recruiters around you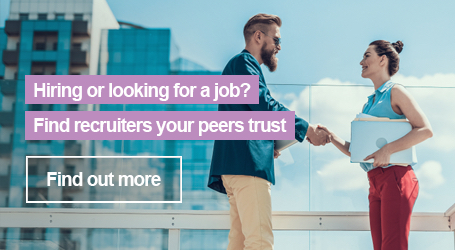 About
Growing up in Coffs Harbour and relocating to Sydney
in 2015, Hannah has previously worked in the Legal Industry for 4 years and has joined people2people in September 2019, pursuing a career in recruitment in the Legal Support team resourcing candidates.
Tools and software I recruit for
What is Talentwolf?

Contact the recruiter

Find a Job or Hire Staff
Leave a Review
What does a good message look like?
Tip #1
Try to be as specific as possible with your message to the recruiter, such as what you are looking for in your next role or what kind of talent are you looking to hire for your company.
Your feedback really helps other peers!
Do you want to edit the review or quickly get in touch with other recruiters?
There are just a few steps left to create your profile!
Hannah has been a delight to deal with. Her communication was superb by always keeping me in the loop. It was a tough position to fill in a dry market, but Hannah continued to provide us with her support and ultimately filled the role. I would definitely recommend Hannah and will continue to use her services in our recruitment processes.
How do I know Hannah:
This consultant assisted me with filling a vacancy
Discover recruiters around you asdsad