Discover recruiters around you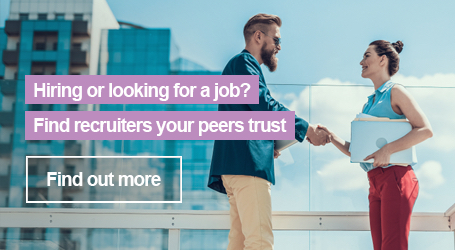 Fabio's Ratings
100%
Overall Talentwolf Score
100%
Hiring Effectiveness
What is Talentwolf?

Contact the recruiter

Find a Job or Hire Staff
Leave a Review
What does a good message look like?
Tip #1
Try to be as specific as possible with your message to the recruiter, such as what you are looking for in your next role or what kind of talent are you looking to hire for your company.
Your feedback really helps other peers!
Do you want to edit the review or quickly get in touch with other recruiters?
There are just a few steps left to create your profile!
Fabio è un professionista esperto e serio. Affronta il processo di selezione con rigore e metodo, curando in special modo il "fit" ambientale fra manager e azienda cliente. E' ancora uno di quegli HH che sanno andare al di là dello smistamento di CV, entrando con grande cura nella selezione. Fornisce feedback puntuali e chiari . Fabio conosce bene il mercato italiano, e benissimo il tessuto delle medie aziende in Toscana toscano. E' in grado di spaziare su posizioni e settori molto diversificati.
How do I know Fabio:
This consultant secured me an interview with a company
Fabio is a well-rounded professional with an outstanding market knowledge. Highly effective if you are a candidate or a company which needs to hire. He has a clear communication style and is focused on the result assisting you professionally throughout each step of hiring process. Highly recommended!
How do I know Fabio:
This consultant assisted me with filling a vacancy
Discover recruiters around you