Discover recruiters around you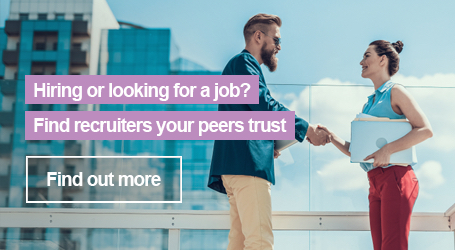 About
Recruitment Team Leader with experience in international leading Recruitment and Head Hunting Consultancy companies with focus on Management & Office Support, HR and Legal figures.
Strong competences on recruitment consultancy and in the whole HR field.

Experiences on international and highly strategic positions recruitment processes such as Top Management and C-Level PAs, HR Managers, or Lawyers for big international Law Firms.

Currently in charge of all recruitment processes for permanent hiring at Manpower Professional – Milan Headquarter, in the role of Head of Management & Office Support, Legal and Hr Team.
Recruitment Specializations
What is Talentwolf?

Contact the recruiter

Find a Job or Hire Staff
Leave a Review
What does a good message look like?
Tip #1
Try to be as specific as possible with your message to the recruiter, such as what you are looking for in your next role or what kind of talent are you looking to hire for your company.
Your feedback really helps other peers!
Do you want to edit the review or quickly get in touch with other recruiters?
There are just a few steps left to create your profile!
Auguro di incontrare, nella ricerca di un nuovo percorso lavorativo, una persona come Delia! Dal primo contatto di selezione cortese, disponibile, professionale e brillante. Pronta al sostegno e nel trovare un giusto compromesso ed eventuale soluzione. Grande supporto nella relazione tra candidato e cliente, efficientissima nel rendere agevole la comunicazione e togliere eventuali situazioni di imbarazzo e soprattutto corretta verso entrambi.
How do I know Delia:
This consultant secured me an interview with a company
I had the pleasure of meeting Delia as I applied for a position for which she was recruiting. She made me feel comfortable during the interview. Delia carefully listened to my professional history and also expectations for the future. Delia gave me opportunity to explain why I was looking for a fresh start, offering me a role tailored to my skills. She also takes care of the needs of the clients as she carefully highlights the client Company needs (also in a sensitive way as the client was extremely significant). Before my interview with her client she gave me lots of good advise and I appreciated this so much. The thing I appreciate the most when dealing with her is her friendly yet professional approach and her total openness. The best recruiter I have ever met.
How do I know Delia:
This consultant secured me an interview with a company
I had the pleasure to work with Delia in more than one occasion. She actually got me two different jobs over the time, and provided me with many career advices before and after the interviews. She's not your ordinary recruiter, she is a very caring professional that first of all gets to know who you are and what you're good at, and uses this knowledge to find the perfect match. She always applies a win-win philosophy trying to find a good fit for the company but also for the candidate, ensuring the satisfaction of both sides. I have no doubt I'd call her if I needed a fresh start, no matter the company she works for at the given time.
How do I know Delia:
I have met with this consultant
Discover recruiters around you asdsad