Discover recruiters around you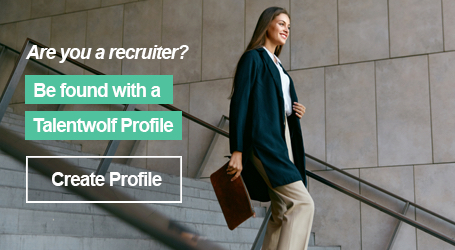 Luca's Ratings
95%
Overall Talentwolf Score
About
"between stimulus and response there is space: in that space lies ours power to choose, chance to grow and freedom"
I'm the HR Division Manager of Praxi's branch in Milan, coordinating a team of 8 Researchers, Senior Consultants and Senior Assistants.
I'm a registered Labour Psychologist and I've been working for Praxi since the early step of his career (2006). I manage both Executives Searchs, with a focus on Manufacturing, Energy & Utilities and Constructions markets, and Organizational Development projects, as Assessment Centers, Managerial Audits, Job Evaluation and design of Performance Management Systems.
I like to reread social psychology fundamentals (by Kaneman, Tversky, Bandura, Simon), when I'm not playing UNO with my two kids or watching Friends with my wife.
Read my favourite placement story!
Together with my teammate, an expert senior researcher, when we red on the final line of a candidate's CV "Circus School Instructor: fire-eater, flying trapeze ", we just decided to ride our instict and to convocate him: he was chosen and then thanked us with a box of candies!.
Guess his role? Quality Director, C-Level, Lean and 6Sigma Expert, from Automotive or White Goods operations … so apparently the tipical "Mr. Super-Engineer".
He is now a top performer in our Client's structure, thanks to his technical competence and expertise, but the most for his coaching ability in supporting People at any level.
Tools and software I recruit for
Awards and Achievements
psychometrics test (many)
What is Talentwolf?

Contact the recruiter

Find a Job or Hire Staff
Leave a Review
What does a good message look like?
Tip #1
Try to be as specific as possible with your message to the recruiter, such as what you are looking for in your next role or what kind of talent are you looking to hire for your company.
Your feedback really helps other peers!
Do you want to edit the review or quickly get in touch with other recruiters?
There are just a few steps left to create your profile!
Luca followed me in job relocation from first interview until payroll negotiation. I appreciated his support to manage the steps, the continue feedback for each step. He helped me also to manage the some particular question as "non compete".
How do I know Luca:
I applied for a role with this consultant
I had the pleasure of meeting Luca for some interviews; he is reliable, dynamic, courteous and above all he knows how to listen. He is a serious professionist and has a big industry's knowledge .
How do I know Luca:
This consultant secured me an interview with a company
Discover recruiters around you