Discover recruiters around you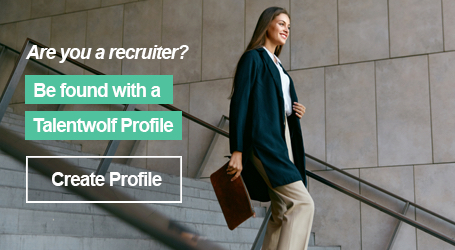 About
Hi everyone! I'm not a recruiter - I'm the founder of Talentwolf.co! No. 1 recruiter review website born with the purpose to bring transparency to the recruitment market.

If you have any question or curiosity about the platform, feel free to reach me out!

Hiring managers and job seekers can freely consider the feedback and experiences of their peers to discover and understand the consultants they are working with.

For recruiters, Talentwolf.co provides a common platform to demonstrate their experience and recruitment ability to prospective clients and candidates.

As soon on Forbes:https://forbes.it/2020/07/31/un-social-media-per-gli-head-hunter-la-scommessa-di-un-giovane-italiano/

We are currently not hiring, but if you are interested in collaborations and partnerships, feel free to reach out.
Read my favourite placement story!
I personally never placed anyone in a role,
but I hope you'll love this functionality to express your own personality and stories!
Tools and software I recruit for
What is Talentwolf?

Contact the recruiter

Find a Job or Hire Staff
Leave a Review
What does a good message look like?
Tip #1
Try to be as specific as possible with your message to the recruiter, such as what you are looking for in your next role or what kind of talent are you looking to hire for your company.
Your feedback really helps other peers!
Do you want to edit the review or quickly get in touch with other recruiters?
There are just a few steps left to create your profile!
Discover recruiters around you asdsad